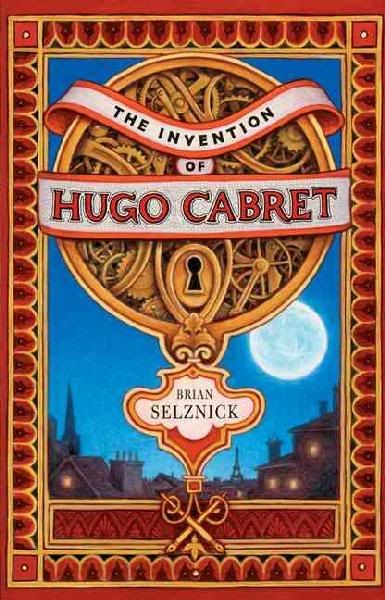 I recently read The Journal of Hugo Cabret by Brian Selznick. Now, here's a wonderful kids' book, thick as can be, but nearly half the pages are artwork, so the story. which is told partly in words and partly with these wonderful drawings that allow you to zoom in and out on the action, reads very quickly. The book isn't just a good read, it is a piece of art.

It tells the story of a young boy who lives in hiding in the walls of the Paris train station, keeping the stations' many clocks running because he fears discovery and being removed to an orphanage. He has in his possession a broken-down automaton, for which he steals small parts in an effort to repair so that he can find out what message it will write. Being young and alone and friendless, he has important questions he wants answered. How long can he keep this up? What will happen to him if he gets caught? And what is the secret of the grumpy old man who steals his father's journal?
This would be a great gift for an upper elementary or middle school child who enjoys reading, or a reluctant reader who needs the pictures and the suspense of the story to keep up his interest. The author has a great website where you can view many of the drawings and learn more about the story behind the story. Click on the title of this post to visit it.